Hardly any phone owner is oblivious to the famous notification indicating full storage. So you are limited because now you cannot install apps, make videos or take photos. If you encounter this problem, you should not worry if you apply these tips to lighten the memory of your device.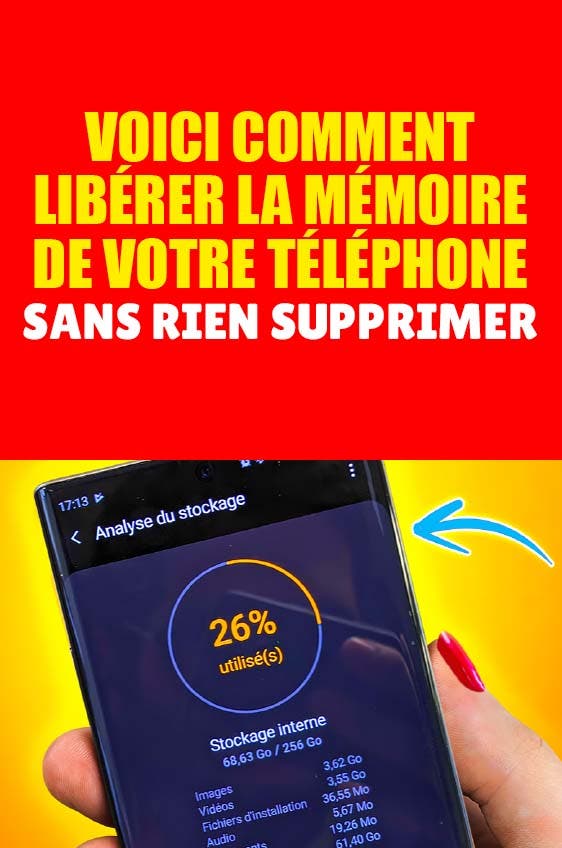 Many smartphone users prefer to keep all the information accumulated over the years in the memory of their device. So when the phone prompts them that it's time to wipe data, few make the decision to wipe data in bulk. and I don't know how to delete some unnecessary files. The following tips help solve this problem.
Tips to free up your phone memory without deleting your personal data
To easily free up space on your phone and avoid the consequences of full memory about the operation of the device, this is what you should do. The techniques are very simple:
Sort photos and videos to free up your smartphone memory
Photos, videos, downloads, these are all data that often take up most of a phone's memory. Sometimes to saturation. And for good reason, the data they pile up every day until they are gone. However, between duplicate screenshots, shared videos and downloaded files, several of them are useless. Multiple downloads are only seen once and should only be removed from your phone.
Also consider getting rid of all those available duplicate photos and similarly for screenshots that you have more than one copy of.
Lighten your phone memory by deleting messages regularly
A good part of the phone's storage can also be taken up by all the SMS messages you receive. If you feel that some of these messages are not important enough to keep, it is better to delete them. Think of all these text messages received from people with whom you are not used to exchanging or even these advertising messages that are often inappropriate and numerous.
If you can, or your phone's low storage space requires you to delete more data, also consider selecting exchanges between you and family and friends that you don't think are important enough to keep.
Free up your phone memory by deleting unnecessary apps
It often happens that some phone users are happy to try all kinds of apps available on Play Store or App Store. However, they end up not using it.
It's best to uninstall apps you don't use because even if your device doesn't seem to run out of space, it's these little oversights that sometimes make the difference. So I prefer to delete them and don't wait for unused apps to pile up. A fortiori in these cases, any unwanted or unused files are good to delete.
Clear cached data and free up your phone memory
When you use an app, information runs in the background called cache data. While they don't take up a lot of space on your phone's memory, it's always best to delete them along with the other file types mentioned above. So you'll end up with a significantly lighter phone.
Your smartphone will now be much lighter in terms of its storage memory if you apply these tips. Adopt them and you can enjoy your phone more freely.
read also Phone memory full? Here's how to free up space and avoid buying a new laptop